Har du en podd och vill utveckla den? Eller funderar du på att starta en egen podd men är osäker på vad den kan tillföra din journalistik? Kom och diskutera med Frances Harlow, veteran inom amerikansk podcasting, som just nu besöker Stockholm. Frukostseminariet, som är på engelska, hålls på A4 torsdagen den 2 december kl 8-9. Mejla Monika Lann senast torsdag den 25 november.
Läs mer om Frances Harlow här: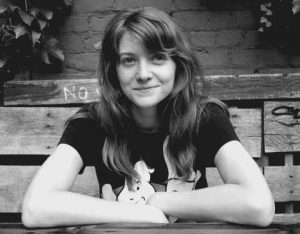 Frances Harlow is a podcasting consultant, producer, and educator with over a decade of experience in audio storytelling. Her career has spanned producing a live, daily radio show at one NPR's largest affiliate stations, to recording, editing, and mastering audiobooks, to developing original branded podcasts with Fortune 500 companies. After she joined the Emmy Award-winning team at Planet Money in 2015, Frances went on to become one of the founding producers at Gimlet Media's in-house content studio, Gimlet Creative (now: Gimlet Projects). Frances eventually left Gimlet to launch her own podcast production company and consultancy, Harlow & Co. Her client roster includes IBM, Ogilvy, Spotify, TED, and American Public Media, to name a few. She has presented at the Third Coast International Audio Festival and Podcast Day 24 and led workshops at the Pen World Voices Festival, CUNY Journalism School.